Antecendents

Grandfather Franz Zimmer founded the business in 1876. Son Heinrich Zimmer acquired reputation as manufacturer of roller printing machines.
My father's company until 1945 ...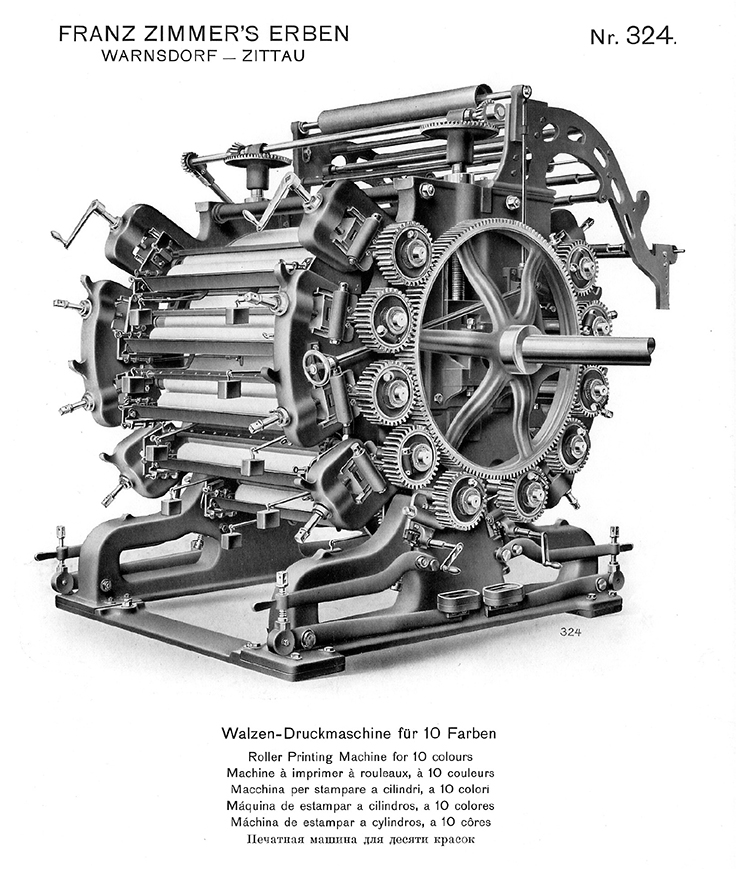 ... and his leading product, the renowned "Rouleau", featuring elastic bearing arms. In 1945 it had to be left behind in Bohemia—without his owner and his successors.
A new start in Kufstein, Austria!
With inventions to meet customers' demands after WW II,
the newly founded Zimmers Erben KG Kufstein quickly
was back on the market.
The Rolling Colour Application offered multiple use
of new technologies:


1951: The Roller Squeegee as the new colour application for screen-printing ...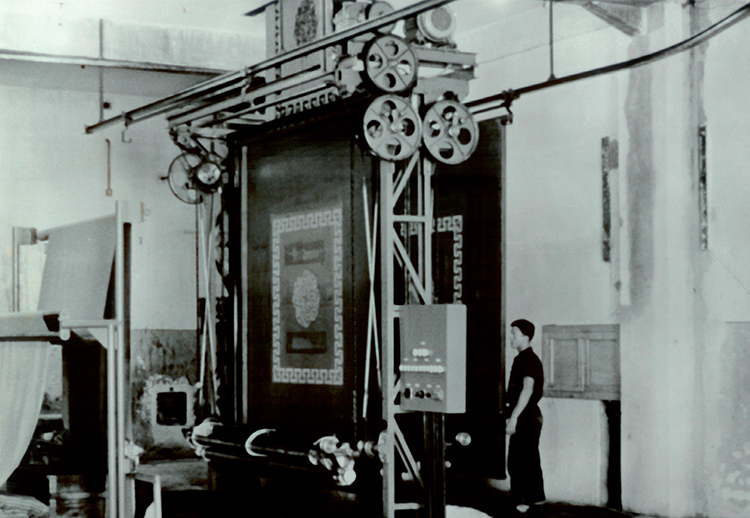 ... invented for vertical Duplex Screen Printing Machine.
1955: NEW! The Rotary Screen marks the beginning of high speed printing on textiles.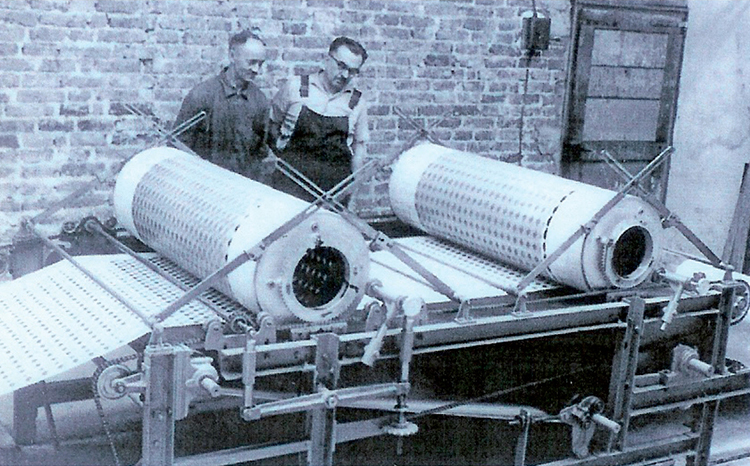 1957: Experience has to be collected to print fit in repeat.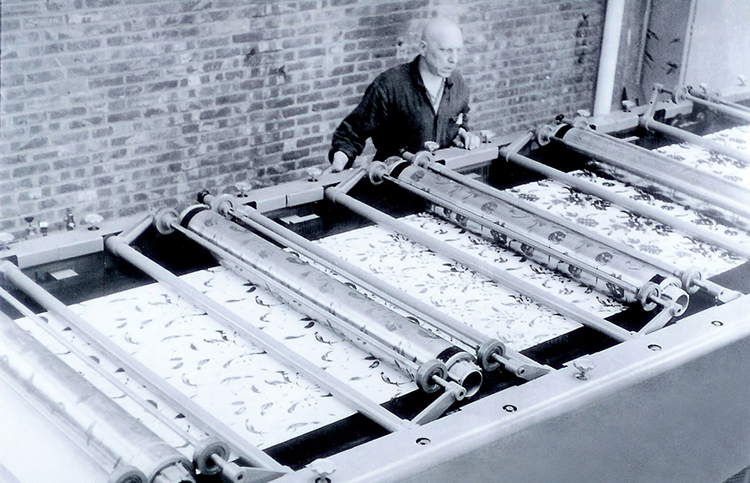 1959:
"THE NEW ROULEAU"
- First rotary screen printing machine, printing rouleau repeat of 59 cm, featuring in-house developed galvanic rotary screen technology enabling to print halftone and degradations in the pattern.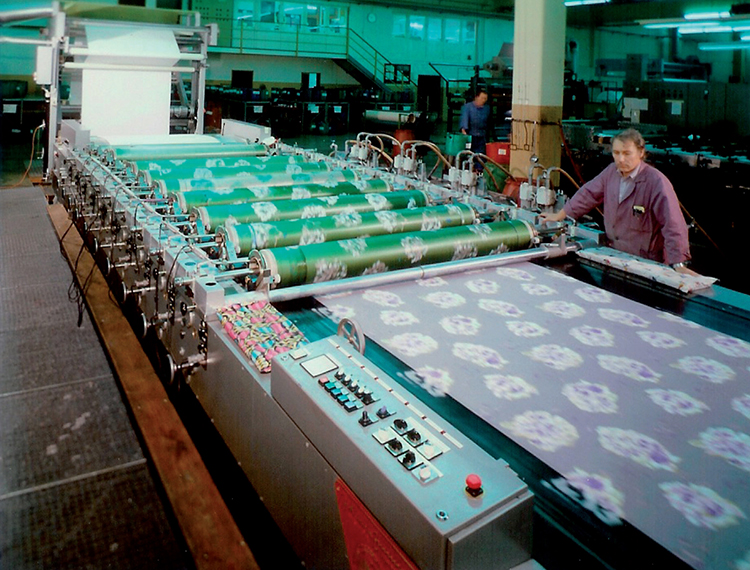 1967: Technology is developing further with a clear goal to perfection.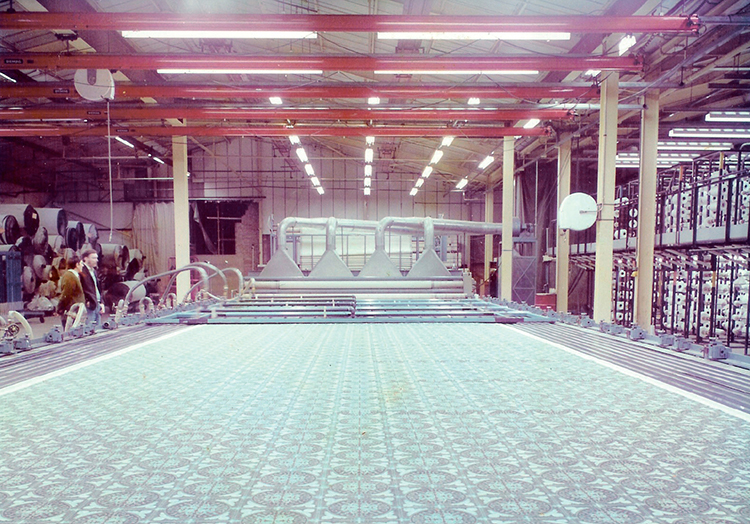 1962: The Rod Squeegee in use for carpet flat screen printing.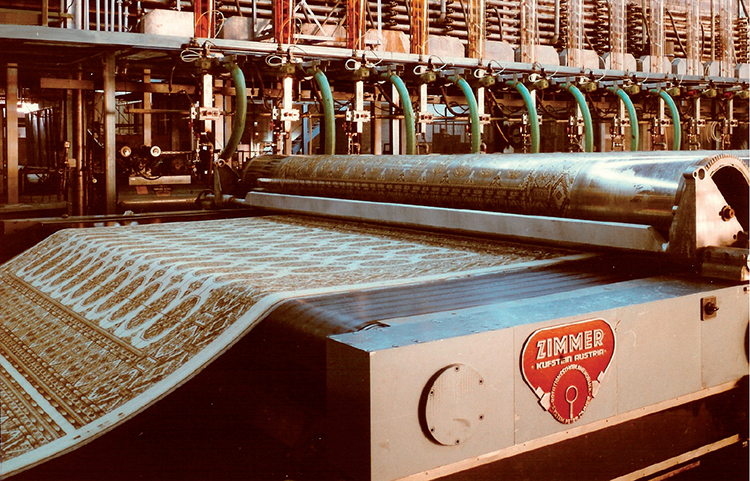 1970: The first large-repeat carpet rotary screen printing machine with intermittent printing technology ...
. . . and showroom of the printed rugs.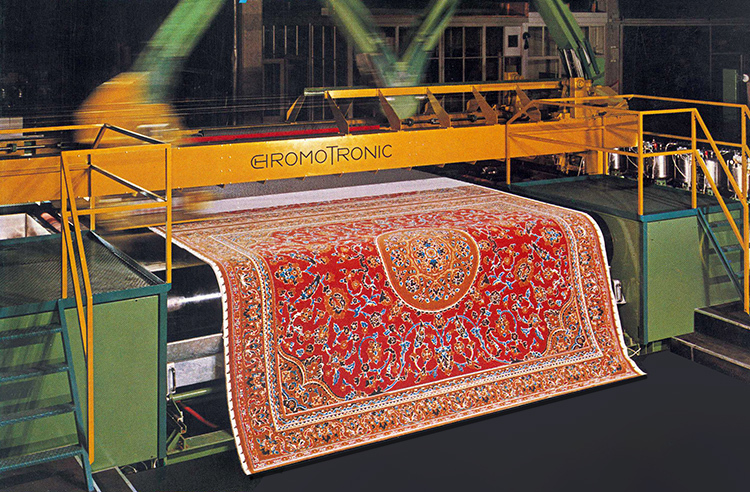 1977: Printing with ChromoTronic, the world´s first digital nozzle printer for unlimited repeat sizes.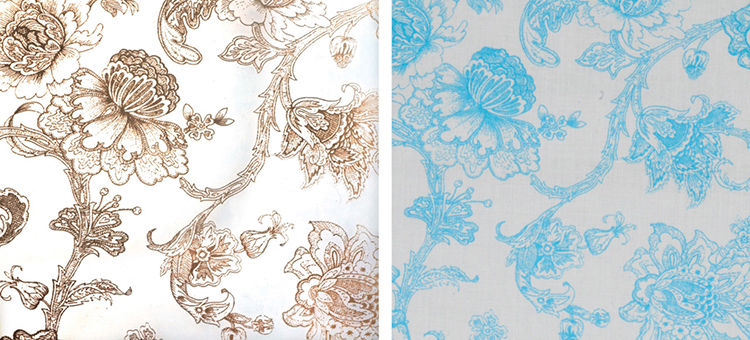 1980: In order to simplify seamless rotary screen engraving, I developed the LASER engraving for my company Schablonentechnik Kufstein Schaftenau.
Left the laser screen, right the print on cotton.
All of the inventions mentioned are still in use today
without major changes.
_________

Precision print on unsolidified sliver
will replace ecologically stressing technologies.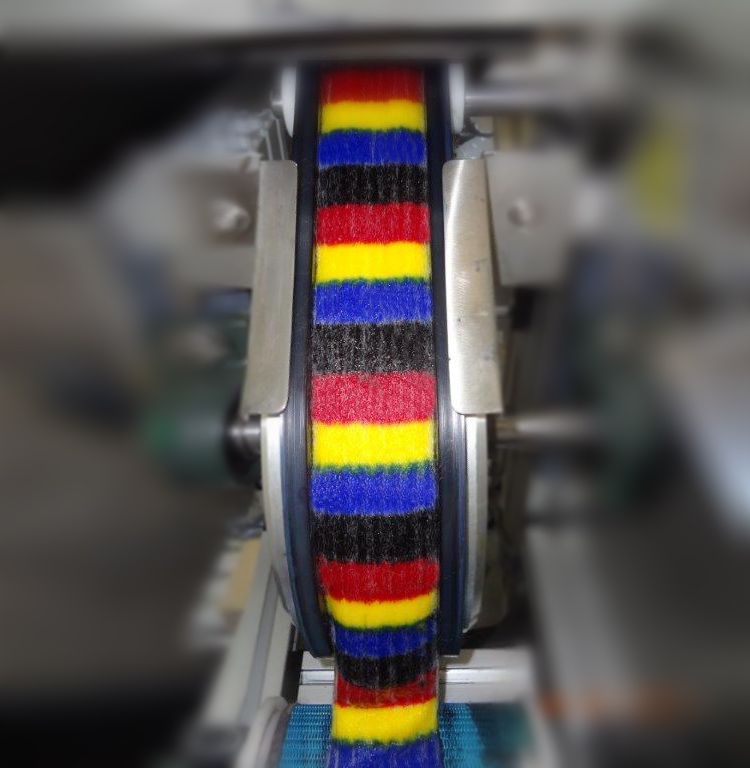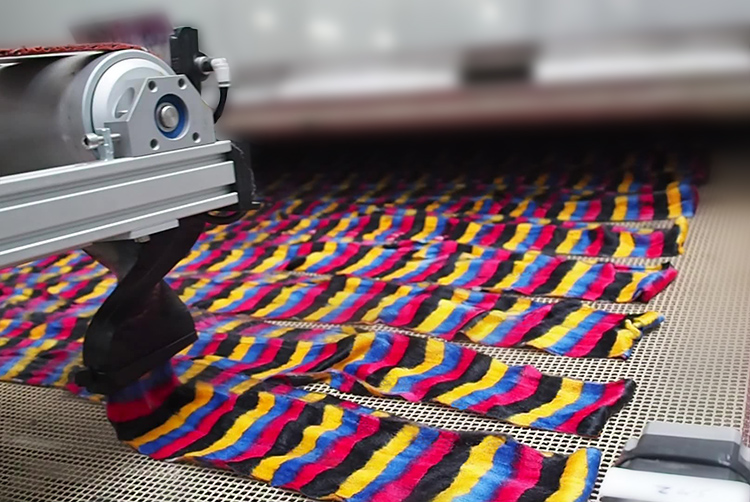 This opens the way to additive printing of multiple melanges with standard colours, which immediately will achieve the desired melange colour in calculated area-widths. The standard colours CMYK, quadrochromatically calculated as a percentage and digitally printed on sliver, are permanently in use for any desired colour of melange. Subtractive colour mixing is therefore not necessary, which means that the water balance remains unaffected.
The calculated standard colours CMYK of a melange are easily reproduced. The respective colour combination results in one repeat. A repeat length results in 100% colour-components. The percentage distribution of the colours creates the mélange colour. If there is a white part between the applied colours, a multi-coloured Vigoureux image is shown as a premiere on the market.
Digital printing technology simplifies the process flow. Both the lot size and the melange colour assigned to each lot size are programmed in the computer, which means that lot size lengths and color changes take place without stop of production.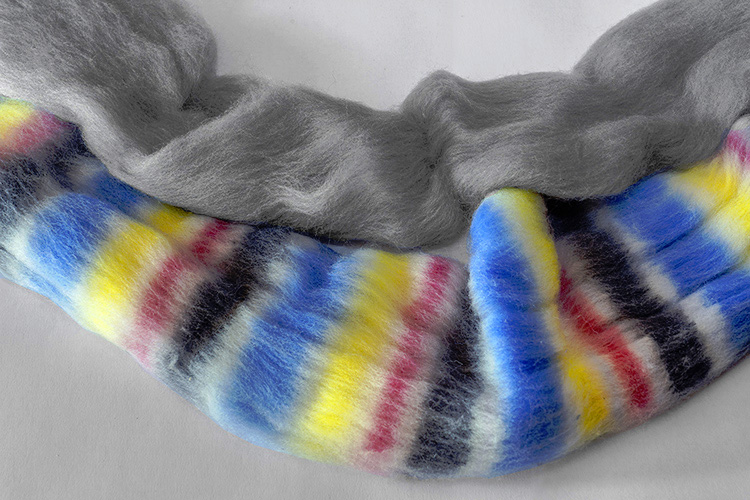 Perfect control of your desired colour!
Ready to go!
Email: peterzimmer.keg@kufnet.at
© 2020 Peter Zimmer KG Kufstein •
Untere Sparchen 54 •
6330
Kufstein
• Austria